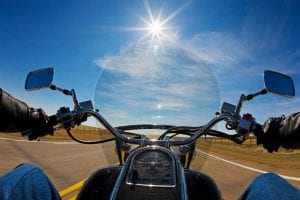 Always dreamed of taking the open road on a motorcycle? Let us help you make that dream come true.  It's simple, call us today and we'll get you started on learning to ride a motorcycle.  Here at All County Driving School you can learn on our bike, so you do not even need to own a bike to get started!  All County Driving School has experienced instructors who will guide you with patience and share the knowledge and riding techniques that are needed to safely drive a motorcycle anywhere, from wide open spaces to New York's busiest roadways.  We make it easy, we make it safe, we make it fun!
Our motorcycle instruction features:
• One lesson at a time
• Private, one-on-one lessons
• Learn on our bike
We'll set up your road test free of charge.  You can even take your road test using one of our bikes.
Pricing:
One- 45 minute private lesson, $90.00
Road Test Service with warm-up, $280.00