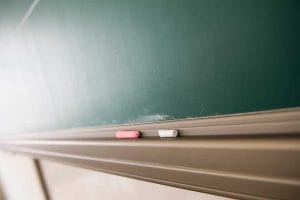 The five-hour pre-licensing course is available virtually via Zoom. You can now take the course using your computer or smart phone. The course is given multiple times a week; call us at 516.681.4242 for this week's schedule and to reserve your spot.
CLASS INFORMATION
Completion of the five-hour course is mandatory in New York State to schedule a road test.
At the end of the class you'll be given a MV-278 which must be brought to the road test site.  The certificate is valid for one year.
Call 516-681-4242 to schedule an appointment
The 5 hour class schedule
Monday: 10am & 5pm
Tuesday: 10 am & 5 pm
Wednesday: 10 am & 5 pm
Thursday: 10 am & 5 pm
Friday 10 am
Saturday 10 am
Horario de clase de 5 horas
Martes: 10 am y 5pm
Miercoles: 10 am y 5pm
Jueves: 10am y 5pm
Viernes: 10 am
Sabado: 10 am
LOCATION
535 South Broadway, Suite #216, Hicksville, NY 11801
PRICING
The class is $65. No checks please.
La clase cuesta $65. No cheques por favor.
The classes are given in English and Spanish
las clases se imparten en ingles y espanol
COVID-19 SAFETY INFORMATION
Our goal is to collaboratively ensure that you feel safe and secure so together we can navigate the complexities of our "new normal."   Here are safety measures we've implemented for our reopening:
Training vehicles and Classrooms are sanitized before each session, windows will remain open during sessions for fresh air ventilation.
Participants are required to wear a face mask during their lesson and we strongly encourage use of hand gloves as will our Instructors.
Reduced # of participants in our classroom to provide for 6 ft. spacing.
Do not attend class if your are sick. We reserve the right to take confirm such with an infrared thermometer.
office and cars will have hand sanitizer for students and staff.
COVID-19 INFORMACION DE SERGURIDAD
Nuestro objetivo es asegurarnos en colaboración para que se sienta seguro y protegido para que juntos podamos navegar las complejidades de nuestra "nueva normalidad". Estas son las medidas de seguridad que hemos implementado para nuestra reapertura:
Se Desinfectan las vechicles y aulas de entrenamiento antes de cada sesión, las ventanas permanecían abiertas durante las sesiones para la ventilación de aire fresco
Se requiere que los participantes usen una máscara facial durante se lección y recomendamos encarecidamente el uso de guantes de mano al igual que nuestros instructores.
Número reducido de participantes en nuestro aula para proporcionar un espacio de 6 pies
No asista a clase si está  enfermo. Nos reservamos el derecho de confirmarlo con un termómetro infrarrojo.
La oficina y los autos tendrán desinfectante de manos para estudiantes y personal.