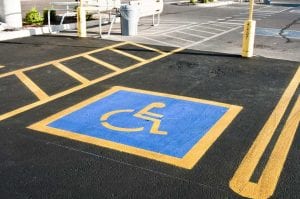 Our staff has extensive experience instructing individuals with many types of special needs. All County Driving School cars are equipped with wide-view mirrors, spinner knobs, left gas pedal, and hand controls.  Our instructors are experienced with various types of special needs students and provide thorough and patient instruction to help all of our students become safe and independent drivers.  Each student is evaluated separately and taught at their own pace. Our experience with special needs instruction covers those with: learning disabilities, physical limitations, ADHD, Aspergers, MS, Stroke Victims, dementia/ alzheimers, etc.
Do you also have a concern about a senior family member?  All County Driving School specializes in evaluating elderly drivers and provides a written report the next day.  Help to alleviate some of your fears with a senior family member's driving capabilities, and give us a call today.
Please complete the following waiver prior to your driving lesson or classroom instruction.